Welcome
To
PWM.
since
2009
New for 2023
New remix of
Fool For Love
by Sonia.

Also, something very special coming from The Three Degrees. All will be revealed around April time
Tony Power Songwriter Composer Producer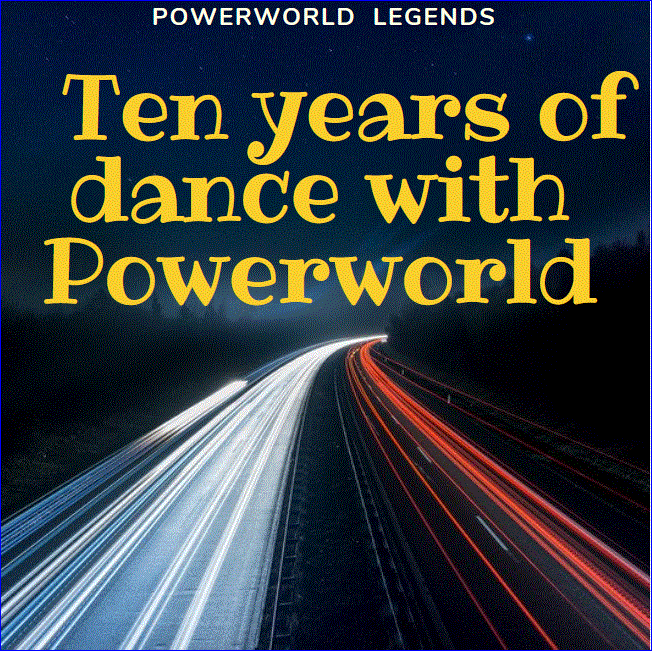 Tony Power Songwriter Composer Producer
About PWM
Powerworldmusic.com
Specialists in all things
Eurovision.Specialists
Dance. Electronic
Pop.
Instrumentals.
Charity Specials.
////////////////////////////////////
Powerworld Music was established at the end of 2009 by songwriter /composer Tony Power. The label has attracted a number of well-known artists in the music industry over the years from various genres of music. Tony has written most of the songs for all of the artists on the label. He is the owner of the label as well
Eurovision: Tony is a big Eurovision fan, In 2020. Tony invited a group of artists from the world of Eurovision, that included former winner artists of the contest, to take part in a charity album called Eurovision Connects. The album is a fundraising project to help raise funds for a Cancer charity, that supported people in a practical way who live with cancer. It was one of several charity projects in that Powerworld have been involved over the years. The album attracted, such legends as winners of Eurovision from Ireland, Niamh Kavanagh, Paul Harrington,1973 ESC winner Anne Marie David, Legends of pop such as Sonia, New Seekers member Marty Kristian, Runner up in the contest to Celine Dion, Scott Fitzgerald, Ray Caruana, Live Report. Rikki Peebles, There was Patti Revell Jones and Andy G Jones, Kelly Wilde, and Diane Horan Hill, who was the winner of the LGBT equivalent of Eurovision, Diane Horan Hill and John Springate.
Powerworld does our bit to be involved in charity projects, where possible, and Other Charity projects that Powerworld has been involved with include, Cancer Is A Drag, The Mayor Of Lambeth's Mental Health Charity, The Injured Jockeys charity, The David Dimbleby Cancer Charity, The Terrence Higgins Fund.
Powerworld has released several ESC albums over the years, such as Eurovision Connections, Eurovision Connects, From The Heart by Anne Marie David see profile for releases
Pop: Tony has also written for several artists from the Pop genre such as Tina Charles, SAW legend Sonia, Nicki French, Pop /rock legend John Springate from Glitterband, Scott Fitzgerald Rikki Lavaza.Tony wrote Sonia's 20th Anniversary single (Fool For Love)which is out on all major downloads as well.
Dance: Tony has also had a massive say in the dance genre as well, haven wrote singles for Disco legends The Three Degrees, House legends Angie Brown, Sandra Edwards of The Happy Clappers, Hi-NRG legends Angie Gold, Hannah Jones, Carol Jiani, Kelly Wilde, Evelyn Thomas, Diane Horan Hill to name a few. Powerworld has released many pop albums and singles over the years.
Instrumental: Tony has written a number of instrumental tracks, and has released an instrumental album called (Romance around The World) in 2013, which is available to download on all major downloads. Tony has entered (The UK Song Writing Contest) in 2014 and 2015 with two of the tracks from his instrumental album, and both tracks have reached the semi-finals of the contest on both occasions. and was once a runner up with the (Christmas Time With You) in 2017.
Tony has released no fewer than 16 albums and singles over the years. Most of the artists who have had tracks released on Powerworld Music over the years have had major success in their careers, and Tony feels that it has been an honour to have met and written for all of them.
What Tony has to say about the future of Powerworld Music
Early years: When I started Powerworld in 2009, I had no idea that I would have gone on to have such a success rate in attracting the quality of artists that are on the label now. They were artists that I grew up with, I guess, and loved their music, artists such as The Three Degrees, Sonia, and Anne Marie David. I went on to write for a host of other artists that I have also admired over the years.
The future of Powerworld Music: I am now looking to go on and hopefully attract the new upcoming artist to the label as well as continuing to work with the artists that I am more familiar with working with. I have been getting a lot of interest from people recently, who have liked the music that I have written in the past and encourage me to work with the younger generation of singers, and I have decided to take this advice. It will be a bigger challenge I guess, but I have been honoured to have worked with some of the best music producers in the UK such as Scott Houzet and Nic C, John Spring ate, James Hurr,AUX Studios from London, and we recently said good-bye to some amazing DJs and producers that have passed away, that have been involved in Powerworld productions, such as the late Marc Andrews, and Klykthemixer, and without their involvement, the great mixes of my songs would not have been as great as they are. We are always looking out for new ways to bring new music and talent to the label.
Current Projects: New releases out now include 2021 releases of The Three Degrees 2021 Lounge Mix of Holding Back) Eurovision Connects digital album, and Kelly Wilde's new single (We're Putting A Brave Face On)